"WE KNOW SCISSOR LIFT TABLES"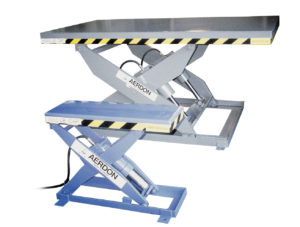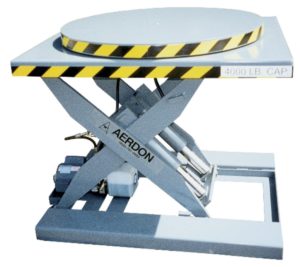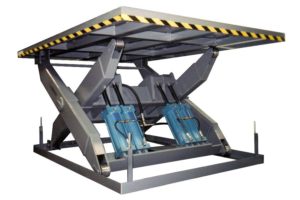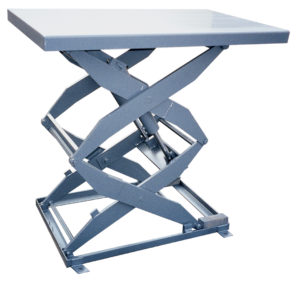 Aerdon Equipment is your ultimate source and authority for scissor lift tables. We have been providing scissor lift tables for over 25 years, and have worked on countless applications and projects!  Whether you need to raise/lower/position loads, pallets, material, work, in-feed/out-feed at production machines, work stations, elevating work platforms, load dock lifts, speciality lifts, we can provide the solution for your project! Our industry expert will advise on the best type of lift table to use for the size of load, capacity, duty cycles, environment, safety and will see the project through from start to completion!
See our standard lift models below:
lift_tables 

 ( Lift tables 2,000/3,000/4,000/5,000/6,000 lbs. capacity)
hd_lift_tables

(Heavy duty lift tables 8,000/10,000/12,000 lbs. capacity)
We specialize in CUSTOM designed and engineered lift tables for any application!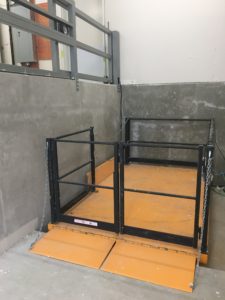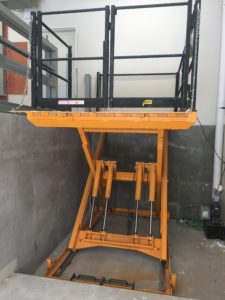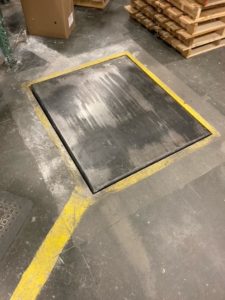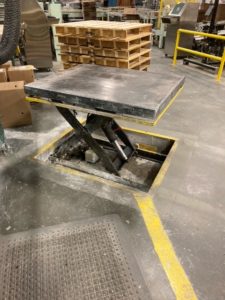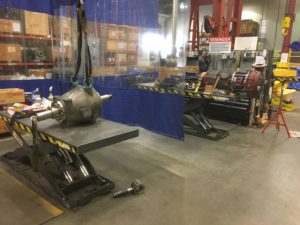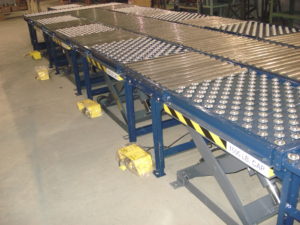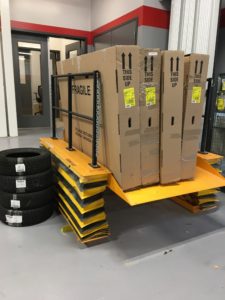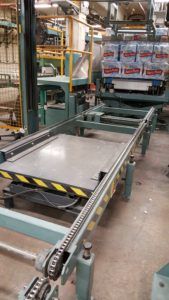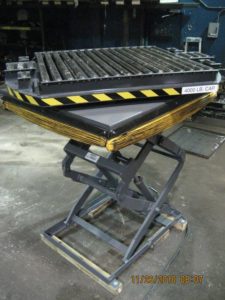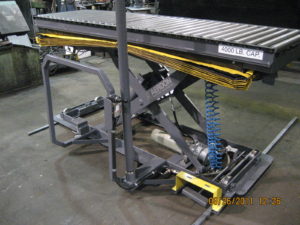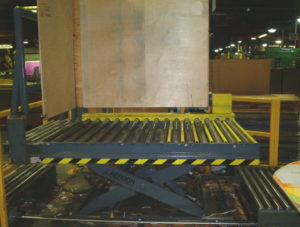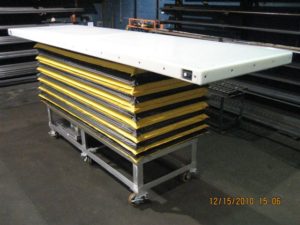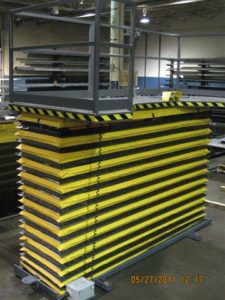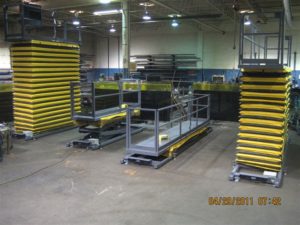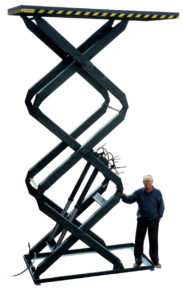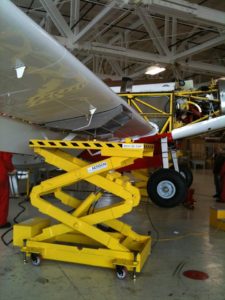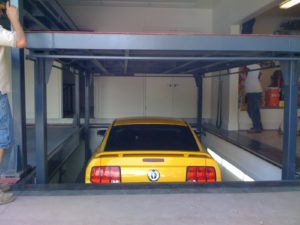 One of our most popular lift table products is the Bishamon self leveling pallet work positioner.
EZLOADERLit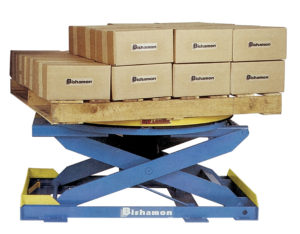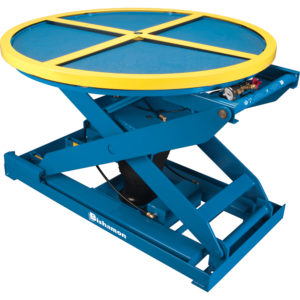 Stainless Steel models available for food and clean room applications.
Contact us for pricing, availability and for any other Bishamon products.
MANUAL PORTABLE SCISSOR LIFT TABLES
Aerdon ELT Lift & Transport Models

Contact us for pricing and availability
ELT 330 lbs. cap. 17.75″ x 27.5″ platform 8.75″ lowered & 29.5″ raised height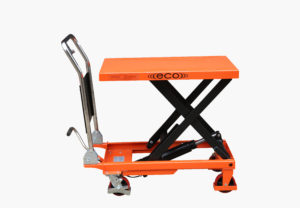 ELT 660 lbs. cap. 20″ x 32″ platform 11″ lowered & 34.5″ raised height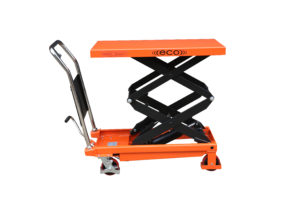 ELT 770 lbs. cap. 20″ x 36″ platform 13.9″ lowered & 51.2″ raised height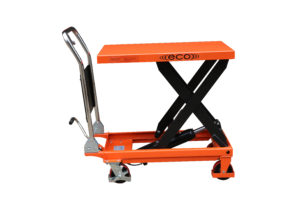 ELT 1100 lbs. cap. 20″ x 32″ platform 11.2″ lowered & 34.6″ raised height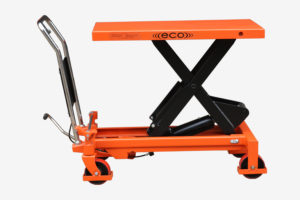 ELT 1650 lbs. cap. 20″ x 40″ platform 16.5″ lowered & 39″ raised height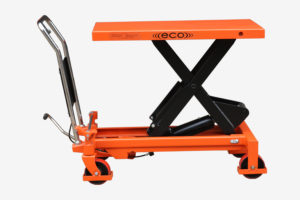 SKID LIFTS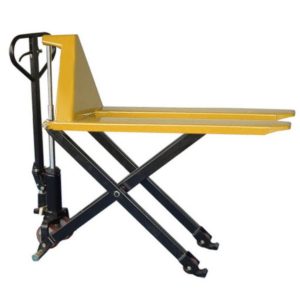 Scissor skid lift 2200 & 3000 lbs capacity manual & electric battery type 21.5″ x 46″ & 27″ x 46″ forks. To be used with open bottom skids.