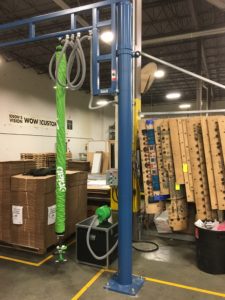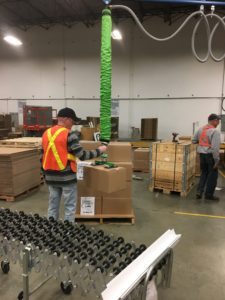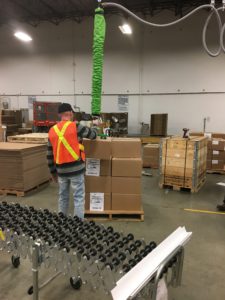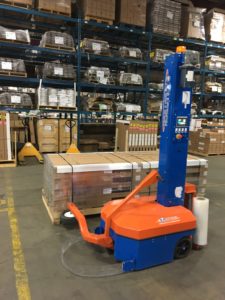 Aerdon  and R&D Ergo provided a lift & rotate machine to dump food ingredients at a larger National food producers British Columbia facility.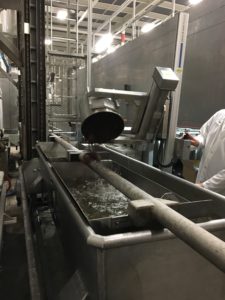 Aerdon provided this drive-on loading dock for a parts department  at a new automobile dealership. This solution eliminated the need to construct a pit for a conventional type of elevating dock lift.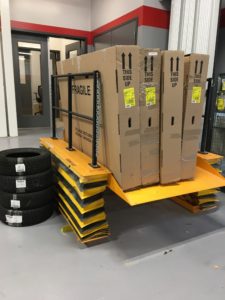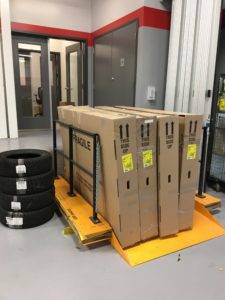 Aerdon provided this custom low profile lift table with recessed turn top and ramp. This unit allows the operators to place a pallet and box container on the lift table with a standard pallet truck. The operators can easily raise/lower/rotate as they stack finished product into the shipping boxes.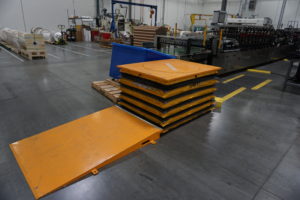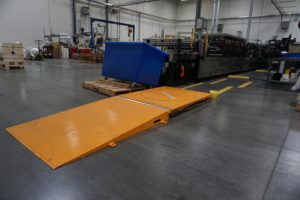 Aerdon provided this custom roll upender for our a roofing materials manufacturing. This unit has eliminated the risk of injuries and strain to the plant operators.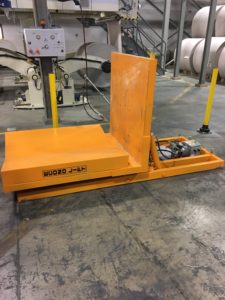 Custom Work Stations ergonomically designed to reduce back strain and improve productivity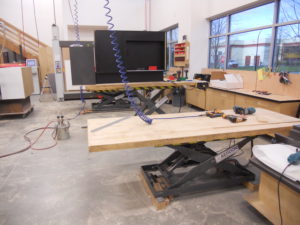 Assembly and maintenance production line of electronic equipment made up of lift tables with transfer balls and gravity conveyor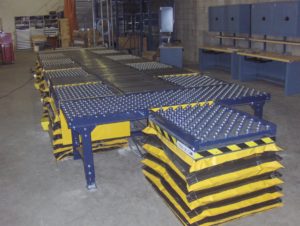 Packaging line with Aerdon Equipment scissor lifts and chain conveyor transfer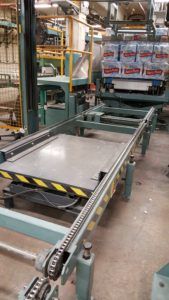 Scissor Lift / Conveyor air operated Transfer Cart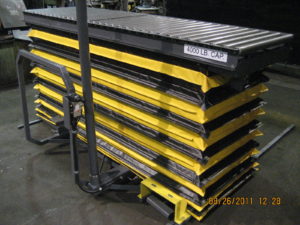 Dunnage transfer conveyor with lift table and turn top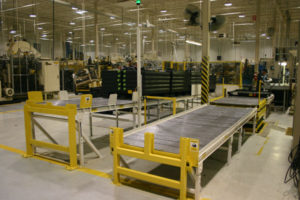 Custom Up-ender used to stand up electrical control panels at the end of an assembly line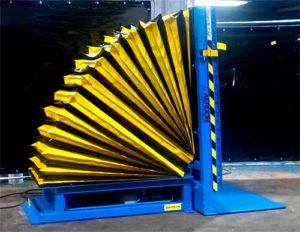 Custom airplane lifts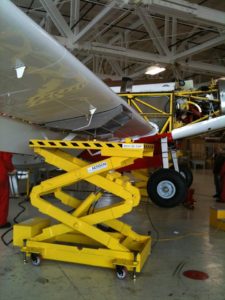 Custom car lifts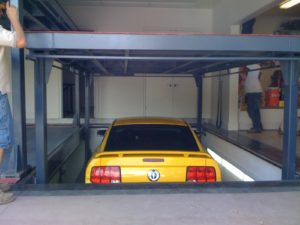 Truckloader conveyor extension at a our customers Fulfillment Centre
Custom fabricated mezzanine garbage box chutes